Dorian Charette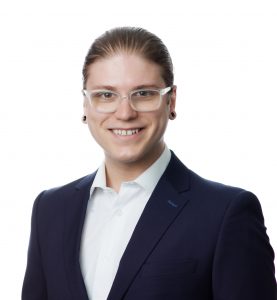 Dorian is currently pursuing a Bachelor's degree in Professional Communications from Toronto Metropolitan University (TMU) and has already gained a reputation for his exceptional communication skills and attention to detail. Dorian's passion for research and his desire to learn new things has driven him to create his Traditional Healing Bundle for Ontario Healthcare Workers.
Dorian is a Métis Nation of Ontario citizen from the Georgian Bay Historic Métis Region 7 Community, which made this project especially important to him as he was able to use his skills in communication to make this incredible research resource accessible to all those who are interested in learning more about Indigenous traditional healing.
Dorian is a dynamic communicator who enjoys creating accessible content and tailoring messaging to varying audiences while also bringing his creative touch to all that he produces. Overall, Dorian's dedication, hard work, and attention to detail have been instrumental in the success of his research project. His passion for communications and his desire to create positive change within the Indigenous community motivated the success of his project!