Book Title:

What You Can Do to Remove Barriers on the Web

Subtitle: Making Websites Accessible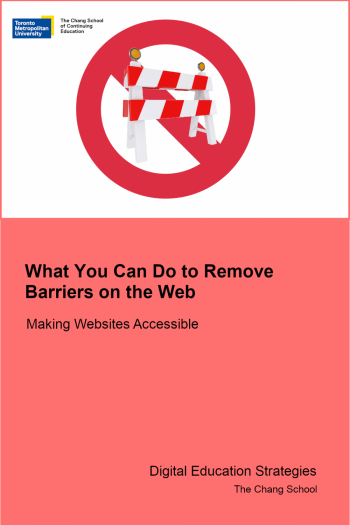 Book Description: This book accompanies the Accessibility Maze, a game developed to teach the basics of web accessibility for those new to the topic. Or, for anyone else who wants to see how fun learning about web accessibility can be. You should try the maze before reading this book, to get the full effect of the game.
License:
Creative Commons Attribution ShareAlike