Naomi Adelson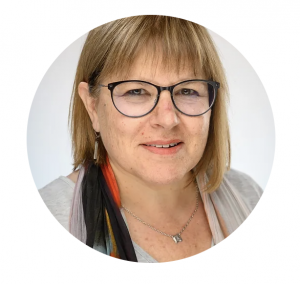 Naomi Adelson is Professor and Associate Vice President, Research and Innovation at Toronto Metropolitan University. As a medical anthropologist she has worked for over 30 years with the Eeyou'ch, or Cree people, of Whapmagoostui First Nation, in Eeyou Istchee (northern Québec). Her approach to research is grounded in a critical-interpretive analytical framework. Through that framework, her research over the years has looked to challenge and unsettle normative conceptualizations of the human body, always reflecting on the ways in which we come to know – and act upon – our sense of what it means to be human. Naomi is currently working collaboratively with the people of Whapmagoostui First Nation to digitize and transfer her years of research data to the community in a format appropriate to supporting their active stewardship of the recordings, transcriptions, and images. In addition, she is exploring the history of a nurse who worked in Whapmagoostui in the 1960s and, in February 2021, launched an online life history of esteemed educator and friend, the late Emily Masty.
Find Naomi on LinkedIn here.
Christianne Stephens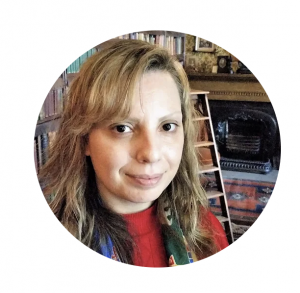 Dr. Christianne Stephens is a medical anthropologist, health geographer, researcher, educator, and advocate. Broadly defined, her research explores health, healing, and well-being in cross-cultural perspective. Christianne's scholarship combines theoretical innovation with critical analysis, long-term ethnographic fieldwork, participatory research, and the use of mixed methods to explore various health matters, including environmental health, historical trauma, structural violence, health disparities, and health inequities.
Dr. Stephens has engaged in collaborative health research in Indigenous communities and contexts for close to two decades. Her most recent study explores the pressure points that lie at the intersection of innovative health research methodologies, research ethics, and Indigenous data sovereignty.
Shaniqua Mayers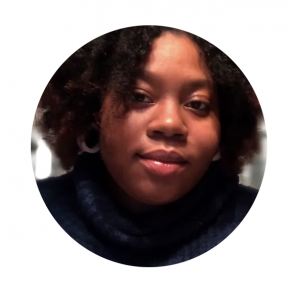 Shaniqua Mayers is an undergraduate student studying Language and Intercultural Relations at Toronto Metropolitan University based in Toronto. She is the Vice President of Operations on the Language and Intercultural Relations course union. Her study interests are linguistics and child care, focusing on the treatment of Black and Indigenous Youth in the Canadian foster care system. Her most recent projects have been a social media initiative to honour Black artists and athletes to depict Black success as well as conducting language exchanges with international students, including the languages of Mohawk, Korean, Japanese, and Russian. These efforts occur alongside social media initiatives to promote linguistic and cultural education on ASL, Inuit throat singing, and the foundations of language learning.
Find Shaniqua on LinkedIn here
Shaila Baran
Shaila Baran is a graduate student studying Criminology and Social Justice at Toronto Metropolitan University based in Toronto. Her research interests include interpersonal violence, hate crimes and hate groups, international security, transnational organized crime, and terrorism and counter-terrorism. Her previous work involves coding and transcribing research on Missing and Murdered Indigenous Women and Girls in Canada. Her most recent projects include a master's paper on online hate groups and violence. She is a passionate learner on Indigenous topics and is looking forward to doctoral studies in Socio-Legal Studies this upcoming Fall.
Oy Lein "Jace" Harrison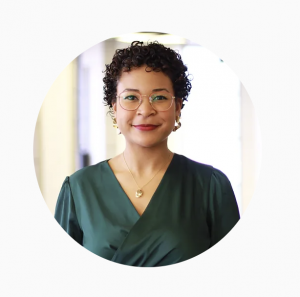 Oy Lein, or, Jace, is a Black, Chinese, and Jamaican information professional based in Tkaranto (Toronto, ON). She has conducted research on Canadian libraries' responses to the Truth and Reconciliation Commission's Calls to Actions and, most recently, the impacts of COVID-19 on racialized communities. Her research interests include the intersections of Black and Indigenous Intellectual Property Rights and access issues in Indigenous knowledge systems. Jace holds a Master of Information with a concentration in Critical Information Policy, a Bachelor of Arts in Communications, Culture, and Information Technology; Professional Writing; English Literature, and a Certificate in Digital Communications from Sheridan College.
Find Jace on LinkedIn here.
Samuel Mickelson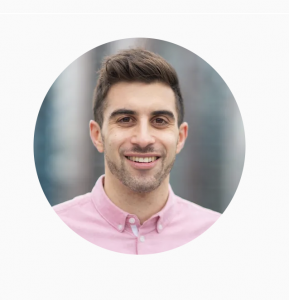 Samuel Mickelson is a librarian and archivist based in Toronto, ON. He has been working with Professor Naomi Adelson since May 2019 on a digitization and data transfer project in partnership with the Whapmagoostui Cree of northern Québec. Samuel has previously held positions at Environment and Climate Change Canada, Indigenous and Northern Affairs Canada, and the Sunny Hill Health Centre for Children. Samuel holds a Bachelor of Arts from McGill University and a Master of Library and Information Studies with a First Nations Concentration from the University of British Columbia.
Find Samuel on LinkedIn here