Chapter 1: Understanding Racism and Anti-Black Racism
In 2020, the world was shaken by the brutal murder of George Floyd at the hands of a police officer in Minneapolis, Minnesota. This served as a catalyst for the Black Lives Matter movement to expand globally. Protests erupted worldwide in solidarity for George Floyd and the countless other Black people murdered by those sworn to serve and protect. People began to understand what Black people and other visible minorities had been saying for years about racism being both blatantly present and deeply interwoven into our social structures.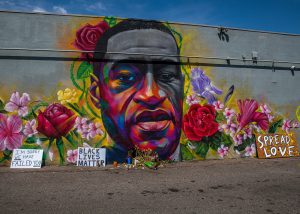 Figure 1: George Floyd (Photo by mana5280 on Unsplash)
Canadians tend to pride themselves on having an inclusive and non-racist society in which everyone is treated equally. This is clearly not the case.  
In 2021, police in Kitchener, Ontario were called to respond to a student considered in crisis who was allegedly acting violently and required police intervention. The problem? The student in crisis was a four-year-old child. He was jumping on a desk and running away from a teacher. He was also Black. This incident sparked outrage: it demonstrated the criminalization of Black children, as well as the obvious need for anti-Black racism interventions. Unfortunately, it was not an isolated incident. 
In 2020, an Indigenous woman named Joyce Echaquan recorded healthcare providers near Montreal, Quebec making racial remarks about her as she lay dying. In 2021, a Muslim family out for a walk in London, Ontario was run down by a vehicle in a hate crime. 
Racism is deeply embedded within our systems and institutions: legal, education, and healthcare systems, as well as in everyday life. The next section explores the concept of racism.
In southern Ontario, Black male students are 2–4 times more likely to be suspended or expelled than their non-racialized peers (James & Turner, 2017). By the end of high school, 42% of Black students have been suspended at least once, compared with 18% of their non-racialized peers (James & Turner, 2017). These statistics offer insight into the school-to-prison pipeline that disproportionately affects Black students. This kind of exclusionary punishment disrupts student learning and leads to further disinterest in school rules and course work – and students who are forced out of school may engage in criminal involvement (Aronowitz et al., 2021). 
References
Aronowitz, S. V., Kim, B., & Aronowitz, T. (2021). A mixed-studies review of the school-to-prison pipeline and a call to action for school nurses. The Journal of School Nursing, 37(1), 51–60. https://doi.org/10.1177/1059840520972003
James, C. E., & Turner, T. (2017). Towards race equity in education: The schooling of Black students in the Greater Toronto Area. Toronto, Ontario, Canada: York University. https://edu.yorku.ca/files/2017/04/Towards-Race-Equity-in-Education-April-2017.pdf
Jones, B. (2021). The loud silence of racism: It is killing us all. The American Journal of Bioethics, 21(2), 4–6. https://doi.org/10.1080/15265161.2020.1864107