Chapter 3: The Invisibility of Black Nurses
Making Black Nurse Leaders Visible
This section introduces five nurses who are influencing change in Canada. These nurses include Dr. Bukola Salami, Dr. Dorothy Ayela, Dr. Geoffrey Maina,  Dr. Enid Collins, Dr. Angela Cooper Brathwaite, Ovie Onagbeboma, and Dr. Joan Lesmond. Unless otherwise noted, the following content was created in collaboration with each nurse.
Dr. Bukola Salami: A Leading Nurse in the Academy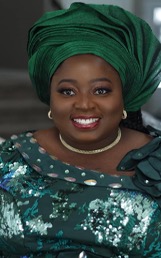 Dr. Bukola Salami is a leading nurse researcher and educator. She is the Director of Intersections of Gender Signature Area at the Office of Vice President Research and a Professor at the Faculty of Nursing, University of Alberta. Her research program focuses on policies and practices shaping the health of migrants and Black people. She has been involved in more than 75 funded studies in this area: she has led research projects on African immigrant child health, immigrant mental health, access to healthcare for Black women, access to healthcare for immigrant children, Black youth mental health, health of internally displaced children, well-being of temporary foreign workers, and parenting practices of African immigrants. Bukola is a nationally and internationally recognized scholar who founded and leads the African Child and Youth Migration Network, a network of 42 scholars from four continents. She also recently launched the Black Youth Mentorship and Leadership Program at the University of Alberta. This is the first university-based interdisciplinary mentorship program for Black youth in Canada, with the goal of empowering Black high school youth – socially and economically – so that they can contribute meaningfully to Canadian society. Her work on Black youth mental health has led to the creation of the first mental health clinic for Black Canadians in Western Canada. She has also presented her work to policymakers (including twice to the Prime Minister of Canada) and successfully changed policy. Dr. Salami outlines her vision for the future of nursing as follows: 
First, I believe nursing should lead policy development in the future especially as it relates to healthy public policy. 

Second, I have a vision of stronger nursing leadership in equity, diversity, and inclusion. This is necessary for us to achieve equitable population health outcomes. 

Third, I see a vision toward nursing leadership in interprofessional teams. My leadership at the Alberta College of Social Workers and Black Physicians of Alberta has shown me that nurses can lead across diverse disciplines and that we have much to contribute. 
Dr. Dorothy Ayela: Academic Chair (Associate Dean)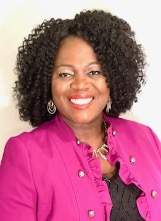 Dr. Dorothy Ayela is a doctorate-prepared Nurse Practitioner, Professor, Academic Nursing Chair, and Author with extensive knowledge, expertise, and experience in clinical nursing practice, academic leadership, and academia including teaching across all elements of nursing programs. She is currently the Academic Chair (Centennial Site) of the Bachelor of Science in Nursing Program, a collaborative nursing degree between Toronto Metropolitan University, Centennial College, and George Brown College in Toronto, Canada. 
As the Academic Chair, she is experienced in providing academic and administrative leadership, supervision, and direction to faculty, managers, support staff, and students. She provides leadership in the planning, development, and delivery of nursing programs. As a Nurse Practitioner, she provides clinical leadership in culturally responsive and trauma-informed care in racialized and underserved communities. Her areas of expertise include primary healthcare, maternal/infant health, mental health & addiction, and women's health. She has published a book titled Postpartum Depression: Black Women Guide for Mental Health & Wellness. She is currently a Post-Doctoral Miller Fellow at Case Western Reserve University working on a research project called Black Nurse Leaders in Academia in Canadian Nursing Education Program: A Call for Diversity and Inclusion.
Dr. Geoffrey Maina: A Leading Nurse Researcher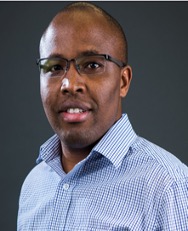 Dr. Geoffrey Maina is an Associate Professor at the Prince Albert Campus of the College of Nursing at the University of Saskatchewan. His program of research focuses on interventions with an emphasis on HIV prevention and care (i.e., harm reduction, stigma reduction, and peer interventions, both locally and globally), improving outcomes for clients and families affected by addiction, and promoting immigrant health. He uses diverse community-based research methodologies that employ qualitative research methods such as art-based approaches and methodologies that honour lived experiences including patient-oriented research. Dr. Maina teaches from the perspectives of nursing in a global context, with a focus on mental health and addiction nursing courses in undergraduate programs and nursing research in graduate programs. He is also actively involved in supervising masters and doctoral students. Within the community, he serves on the Canadian Chapter of Men in Nursing as its founding Research Coordinator, and on the Canadian Chapter of International Nurses Society on Addiction as the Saskatchewan representative. Dr. Maina outlines his vision as follows: 
Given that Canada is a developed country, it is unfortunate that some population groups experience worse outcomes than those living in developing countries. I would like to see nurses equipped with knowledge and skills to actively engage in health promotion and disease prevention, and confront social justice issues of our day that are often rooted in determinants of health, especially with the marginalized communities in Canada.
Dr. Enid Collins: An Early Nursing Pioneer in the University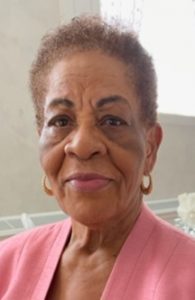 Dr. Enid Collins is a trailblazer, educator, and Professor Emeritus at Ryerson University (Toronto Metropolitan University). Having a nursing career for over four decades, and now retired, she continues to volunteer with the Jamaican Canadian Association. Dr. Collins migrated to Canada in the early 1960s, after working in a rural hospital where she advocated for marginalized communities, especially women. She further honed her skills in community health, women's health, and maternal-child nursing practice. She went on to complete her baccalaureate degree in nursing education at McGill University, and later a master's and a doctoral degree in sociology and equity studies at the University of Toronto.
Dr, Collins's passion for making positive change, is reflected in her work, as a tenure track faculty position. She faced numerous barriers as one of a handful of Black and racialized faculty in that position, at that time.  The reality of diverse experiences was pivotal in making her a strong advocate and role model for students and colleagues, who were also dealing with issues related to systemic racism. Dr. Collins's service on the Board of Governors opened opportunities for her to influence changes.  She introduced nursing curriculum initiatives that would reflect the changing student and healthcare recipient demographics.
She pioneered research related to racism in nursing and also worked with community agencies in directing conferences and workshops to address issues related to Caribbean families and youth.  These initiatives were a springboard for the university to develop connections with community agencies.  Dr. Collins was recognized for her immense contributions with the G . Raymond  Chang  Outstanding Volunteer Award.
Dr. Angela Cooper Brathwaite: A Nurse Influencing Practice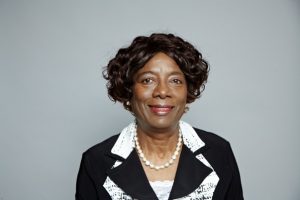 Dr. Angela Cooper Brathwaite is Past President of the Registered Nurses' Association of Ontario (RNAO), co-chair of the Registered Nurses' Association of Ontario's Black Nurses' Task Force (BNTF), and an Associate Graduate Faculty Member, Health Sciences, Ontario Technology University. Most recently, Dr. Cooper Brathwaite was inducted as a fellow of the American Academy of Nursing, (FAAN) and was also invested by the lieutenant governor of Ontario where she received the Order of Ontario (OOnt). She holds a Ph.D. in Nursing from the University of Toronto and a Master of Nursing from the University of Manitoba.
Dr. Cooper Brathwaite has extensive experience in leadership, nursing administration, nursing education, policy advocacy, healthcare systems, and cultural competence, and has spoken at national and international conferences and events. As a co-chair of BNTF, she recently co-facilitated 11 monthly webinars on Anti-Black Racism for nurses, nursing students, and the broader nursing community. She also submitted a resolution, Advocating for Racism, to be included in undergraduate nursing programs in Ontario; this was passed at RNAO's 97th Annual General Meeting. She has published peer-reviewed articles on systemic racism and discrimination in nursing in professional journals and presented keynote addresses on racism in nursing at webinars/conferences for national and international nursing students and academics from the University of Toronto, Ontario Technology University, Toronto Metropolitan University, the College of Nurses of Manitoba, CARE International Educated Nurses, and the Sixth International Webinar on Global Advanced Nursing, United Kingdom. As an expert on racism in nursing, she has been interviewed many times on television, radio, and in newspapers. She also regularly mentors graduate students on their MSc theses. Dr. Cooper Brathwaite envisions the future of nursing as an inclusive, diverse, equitable profession, and advocates for the use of effective anti-racism policies, practices, and structures to empower all nurses to achieve their goals throughout their careers. 
Ovie Onagbeboma: A Nurse Inspiring the Next Generation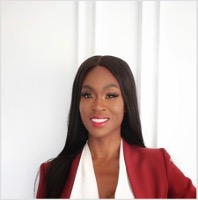 Ovie Onagbeboma is a nationally recognized nurse and business leader. She is a registered nurse who is pursuing her Master in Business Administration and is a clinical nurse manager. She is also Lean Six certified: ​Lean Six Sigma implementation projects focus on eliminating non-value-added activities and reducing costs; Ms. Onagbeboma engages in flexible problem-solving techniques to prevent problems before they happen. 
Ovie is also the founder and Executive Director of the Canadian Black Nurses Alliance (CBNA). She is a transformative leader who identified a serious problem in healthcare and acted to address it. She recognized that existing nursing associations work primarily to advance the collective interests of the nursing profession as a whole; this is an important mission, but they do not meet the unique needs of Canada's Black nurses. She consulted with her peers and built consensus around what a new organization dedicated to creating a national community of Black nurses might look like. Under her leadership, and in a short period of time, CBNA has become a phenomenal national organization that has been life-changing for many Black nurses. 
Ovie is now a sought-after consultant serving many national organizations throughout Canada. She is an advisor to the Canadian Nursing Association and the Canadian Association of Schools of Nursing, and is a stakeholder with Canadian Health Workforce Network. 
Dr. Joan Lesmond: A Leading Educator, Advocate, and Leader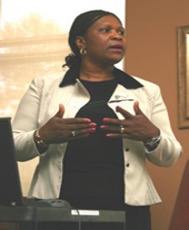 Dr. Joan Lesmond was a nurse, educator, advocate, mentor, and recognized leader. She had a profound and widespread impact on the nursing profession and on community-based healthcare in Canada and beyond. After immigrating to Canada in 1970, Dr. Lesmond worked with perseverance and passion in building her chosen career, earning a BScN from Toronto Metropolitan University (formerly Ryerson University), an MSc in Community Health Nursing from D'Youville College in Buffalo, and a Doctor of Education in Health Policy and Health Education in 2008. As a dynamic and respected leader, Dr. Lesmond served as Saint Elizabeth Health Care's (SE Health) Executive Director of Community Engagement, SE Health's chronic disease self-management program, and Executive Director of SE Health's Foundation, where she successfully forged community partnerships and engagement in the areas of service delivery and international consulting. She established a reputation for welcoming new challenges as she strengthened and modelled diversity within the nursing profession. Dr. Lesmond was always a strong advocate for nurses and took on leadership responsibilities and board roles with professional and community organizations including the Canadian Nurses Association, Registered Nurses' Association of Ontario, Canadian Nurses Protective Society, Canadian AIDS Society, Regent Park Community Health Centre, Women's College Hospital, and Health Force Ontario. She served as President of the Association of Ontario Health Centres, Vice President/Director of the Ontario Community Support Association, and Board Member of the Ontario Hospice Association. She helped educate and mentor many nursing students at Toronto Metropolitan University for almost 15 years, while simultaneously advancing community health nursing and care for people with HIV/AIDS and through international engagement as a delegate in the OHA Africa Lesotho Initiative for Hope, Health, and Healing. Dr. Lesmond championed the rights of girls and women of diverse backgrounds at all levels of the healthcare system. She supported African and Caribbean women affected by the HIV epidemic, and after volunteering in South Africa with women and girls living with HIV/AIDS, she became active in policy development and for the South African Network of Nurses and Midwives. Her many accomplishments were recognized with a YWCA Toronto Woman of Distinction Award in 2011.
This information was kindly provided by Dionne Sinclair who adapted some of the information from the Registered Nurse Journal (Registered Nursing Association of Ontario, n.d.). All information was approved by Dr. Lesmond's family, and they also offered their picture of choice. Dr. Lesmond passed away in 2011.
"Until the late 1940s, Black women were excluded from nurses' training in Canada because of the fear of medical doctors, nurses, and other staff members of Black hands on white bodies." (Flynn, 2011, p. 98)
References
Flynn, K. (2011). Moving beyond borders: A history of black Canadian and Caribbean women in the diaspora. University of Toronto Press. 
Registered Nursing Association of Ontario (n.d.). Celebrating Black nurses this February and beyond. Registered Nursing Journal. 18(1), 5 https://rnao.ca/sites/rnao-ca/files/Celebrating_Black_nurses_-_J_Lesmond_Jan-Feb2006.pdf