Chapter 3: The Invisibility of Black Nurses
Making Indigenous, Asian, and Other Racialized Nurses Visible
In this section, we celebrate the contributions of other trailblazing nurses from diverse ethnic backgrounds including Jean Cuthand Goodwill, Edward Cruz, Catherine Tanski, and Sharon Hoosein.
Jean Cuthand Goodwill: Championing Indigenous Nursing
Provincial Archives of Saskatchewan/R-B6805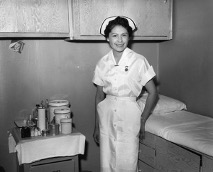 Jean Cuthand Goodwill was among the first Indigenous registered nurses in Canada. She obtained her nursing degree in 1954, becoming the first Indigenous registered nurse in Saskatchewan (Cuthand, 2020). Jean promoted an upstream approach to health. She was committed to improving living conditions for Indigenous peoples and had a significant impact on healthcare delivery to Indigenous communities (Indspire, n.d.). To support novice nurses and address the shortage of Indigenous nurses, she co-founded the Canadian Indigenous Nurses Association (previously Indian and Inuit Nurses of Canada) in 1974 (Cuthand, 2020). From the late 1970s to the early 1980s, Jean served as a consultant for Health and Welfare Canada and an advisor to the Aboriginal Affairs Assistant Deputy Minister and the Minister of National Health and Welfare (Cuthand, 2020). For her work as a prominent leader and an advocate for Aboriginal health, Jean received the Order of Canada in 1992 and an honorary Doctorate of Law from Queen's University in 1986 (Cuthand, n.d.). 
Edward Cruz: Embracing International Nursing Talent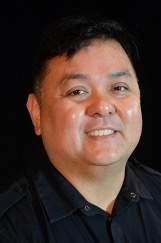 Dr. Edward Cruz is an internationally educated nurse (IEN) from the Philippines and a Professor in the Faculty of Nursing at the University of Windsor, Ontario. Prior to this role, he was a Professor and Program Coordinator of a bridging program for IENs at a community college in the Greater Toronto Area. His vision is for the nursing profession in Canada to serve as a leader in promoting all aspects of equity, diversity, and inclusion. He believes that Canadian nurses should not only promote equity, diversity, and inclusion in caring for clients but also among visible minority nurses and IENs seeking registration in Canada. Dr. Cruz notes:
This does not mean that all IENs must be given the right to practice nursing in Canada. My hope is for the nursing profession to remove the ongoing barriers to IEN registration and celebrate their contributions to Canadian nursing. Organizations need to reconsider their stereotypical treatment of IENs, their non-Canadian academic credentials, and their out-of-Canada work experience, notably those coming from developing countries. We need to minimize brain waste from IENs being channelled to low-paying, survival work. This may require creating opportunities for these nurses to grow within the profession and become leaders in their respective fields.
Catherine Tanski: Championing Indigenous Nursing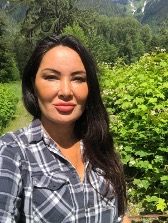 Catherine Tanski is the Provincial Chair of the Indigenous Leadership Circle of the British Columbia Nurses' Union. The Indigenous Leadership Circle is the matriarchal backbone of the community of First Nations, Metis, and Inuit nurses. Ms. Tanski was influenced by the resistance to colonialism by Indigenous leaders such as Elijah Harper, and by the loss of her sister, who went missing in 1990. She has centred her nursing career around transformative change and comments:
Today, Indigenous people continue the fight to maintain their sovereignty in the Canadian healthcare system. The Indigenous Leadership Circle encourages nurses to listen more and talk less; follow more and steer less; advocate more and comply less; invite more and exclude less; collaborate more and control less. Indigenous nurses carry traditional customs, ancient language, medicinal +knowledge, and unique wisdom passed down over thousands of years and envision a safer future in the healthcare of their peoples. Non-Indigenous nurses must re-examine the use of nursing models that do not honour cultural belief systems and Indigenous worldviews, re-think assessment techniques and procedures that have conveyed misleading and inaccurate messages about the abilities of Indigenous peoples, reconsider research that benefits the careers of researchers rather than improving the lives of Indigenous participants, re-develop treatments that have ignored Indigenous approaches to healing and dismissed the importance of culture and spiritual wellbeing, and remove silence and lack of advocacy on important policies that have resulted in the removal of Indigenous children. Self-determination of Indigenous health involves nursing practice that empowers those within a healthcare system that has left many feeling powerless. I am honoured to stand among those who have turned ancestral strength into political activism that continues to provide for and protect Indigenous peoples in healthcare.
Sharon Hoosein: Diversifying the Nursing Profession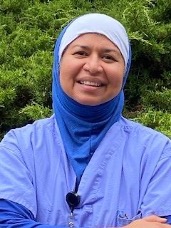 Sharon Hoosein was born in Guyana and immigrated with her family in the early 1970s. She entered a diploma program at Seneca College and later graduated from a BScN bridging program at Toronto Metropolitan University (former Ryerson University). After many years of bedside nursing in the field of neurosciences/orthopedics, she became intrigued with research and entered a Master's program at the University of Toronto. However, she was intrigued by the new Acute Care Nurse Practitioner program offered the same year and quickly transferred to that program. 
Serving as a nurse has opened Sharon's mind to medical adventures abroad: she has worked in the US and participated in tsunami relief in Indonesia and earthquake relief in Pakistan. She currently works as a Geriatrics Emergency Medicine Nurse Practitioner. She also holds a Clinical Associate Professorship with McMaster University where she is involved in research. Sharon believes that the future of nursing depends on the ability to attract diverse groups of people to the profession and retain them. She notes that the COVID-19 pandemic has illuminated the inequities within public environments including institutes of higher education and hospitals and stresses the need to nurture leaders who are committed to ensuring that healthcare is accessible to all.
These diverse nurse leaders have made amazing ongoing contributions!
References
Conn, H. (2017, December 4). Edith Monture. The Canadian Encyclopedia. https://www.thecanadianencyclopedia.ca/en/article/charlotte-edith-anderson-monture
Cuthand, D. (n.d.). Goodwill, Jean Cuthand (1928–97). University of Saskatchewan Encyclopedia. https://teaching.usask.ca/indigenoussk/import/goodwill_jean_cuthand_1928-97.php
Cuthand, D. (2020, December 21). Jean Cuthand Goodwill. The Canadian Encyclopedia. https://www.thecanadianencyclopedia.ca/en/article/jean-cuthand-goodwill
Eggertson, L. (2020, November 9). Discrimination in Canada led First Nations nurse to train in New York to serve with U.S. Canadian Nurse. https://www.canadian-nurse.com/blogs/cn-content/2020/11/09/discrimination-in-canada-led-first-nations-nurse-t
Government of Canada. (2022, March 2). Edith (Anderson) Monture. https://www.veterans.gc.ca/eng/remembrance/people-and-stories/edith-anderson-monture
Indspire. (n.d.). Jean Cuthand Goodwill. https://indspire.ca/laureate/jean-cuthand-goodwill-2/
Jan, R. (1996). Rufaida Al-Asalmiya, the first Muslim nurse. Image: The Journal of Nursing Scholarship, 28(3), 267-268. https://doi.org/10.1111/j.1547-5069.1996.tb00362.x
Provincial Archives of Saskatchewan/R-B6805 https://search.saskarchives.com/portrait-of-jean-cuthand-dressed-in-her-nursing-uniform
The Miss Margaret Robins Archives of Women's College Hospital, D17-5Vandenberg, H. (2012). Canadian nursing history stories: Canada's first Chinese nurse. Canadian Association for the History of Nursing Biannual Newsletter 25(1), 13.